Gift Card
Description
Pilgrim gift cards are delivered to you by mail a few seconds after your purchase. There are of course no extra expenses. This email will provide instructions on how to redeem your gift card at checkout.

When passing the gift card, you can either print our printable version or send the email to the desired email address.

Gift cards can only be used online!
Pilgrim gift card expires after 3 years.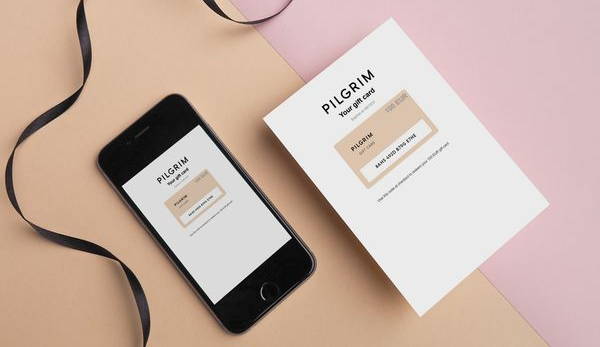 Pilgrim gift card
An electronic gift card is also a perfect idea as a gift for someone you love, especially if you're uncertain of the recipient's style, if you are a group of friends sharing the cost of the gift and/or if you don't have the time to go gift hunting. Wrap the gift card nicely, for instance in a small gift box, and give it to a lucky recipient, your mother, girlfriend, wife, friend or sister - for Christmas, Valentines Day or Birthday. Then, wait for the positive reaction!
Redeem your gift card
An electronic gift card from Pilgrim is the perfect gift and a unique possibility for you to pick and choose among your absolute favourite pieces of jewellery. Whether you prefer necklaces, bracelets, earrings, rings, charms, anklets, jewellery sets, watches or sunglasses, it's quick and easy for you to redeem your gift card in our webshop for your favourite item – or several jewellery items, depending on the amount on your gift card. Remember, your electronic gift card only can be used online and expires after 3 years.
Go check out new jewellery here and redeem your gift card.
If you have any questions or uncertainties about your gift card, you can always contact our Customer Service here.