Sunglasses guide
How to pick sunglasses for your face shape
Sunglasses protect your eyes against the sun, but they also serve another — and almost equally as important — purpose: they define your entire look. Try on sunglasses in different shapes and colours to see the difference for yourself. Do you prefer the minimalistic look with a sure touch, or do you feel more comfortable with a pair of statement sunglasses protecting both your eyes and your sense of fashion?
Face shape does matter
Even though sunglasses often are chosen based on style preferences, you have to take your face shape into account when it comes to assessing which shape and style suits you the best, as it does matter whether your face is square, oval, round or heart-shaped. Here, you'll find a comprehensive guide on how to pick sunglasses for your face shape. Then, you'll be able to access the sunny world with peace of mind and a sure sense of style.
Danish design
Sunglasses from Pilgrim are designed in Denmark, and you'll find a great range of sunglasses for round faces, sunglasses for small faces, sunglasses for oval faces etc. in our product range. The sunglasses are designed for the modern woman with a great sense of style. They all have UVA/UVB protection and are CE approved. Moreover, all the lenses in our sunglasses are UV400 protected.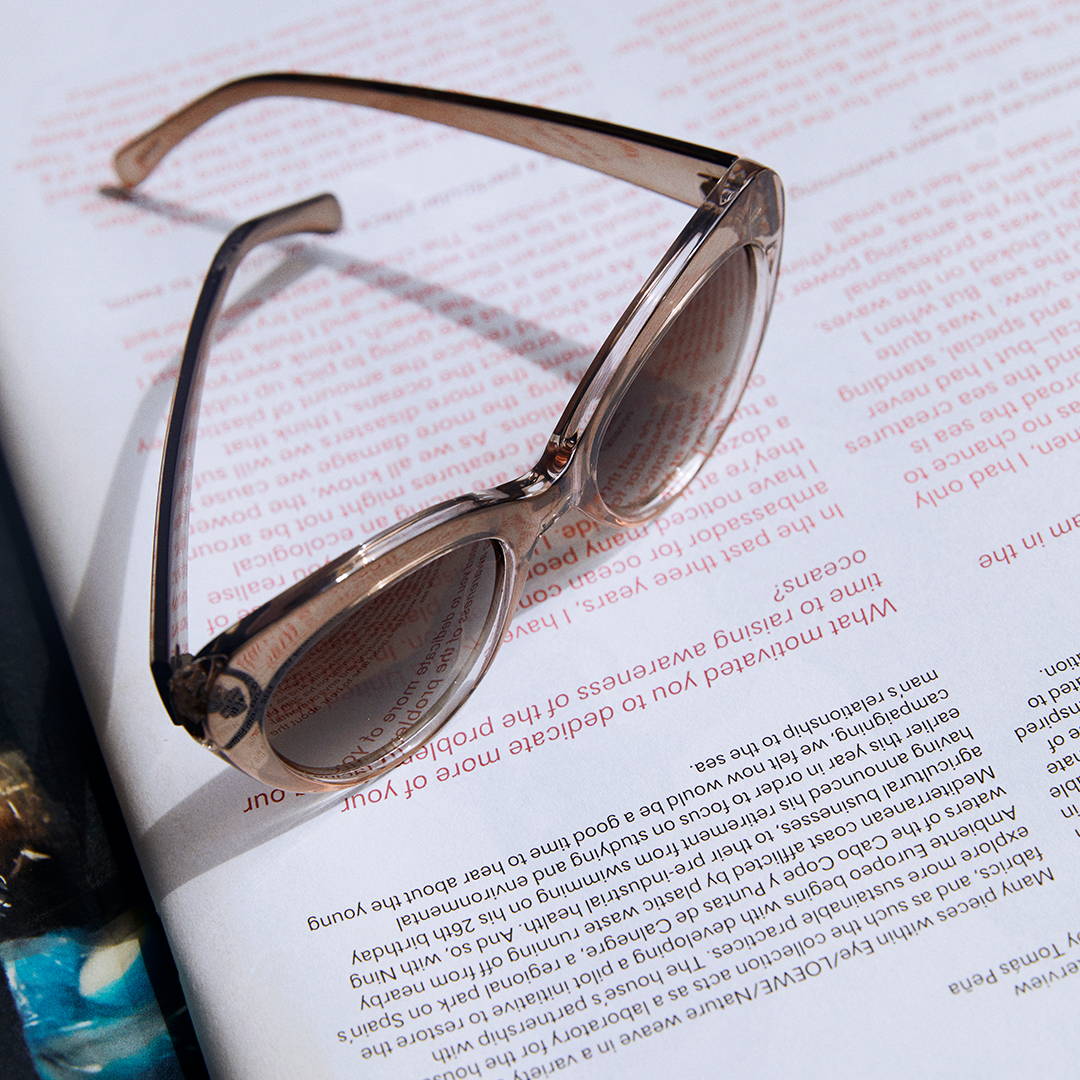 ---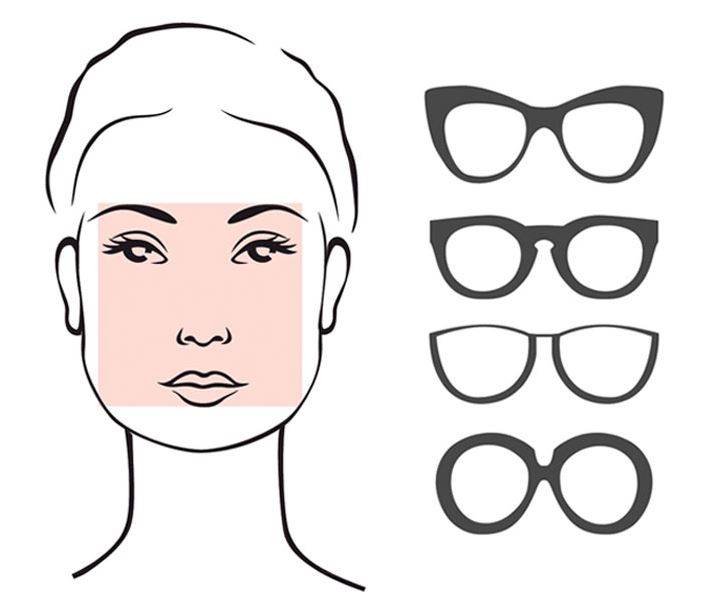 Face A - square
The square face shape has the characteristics of a wide forehead, a square jawline and an equally square/angular hairline.
If you have a square face shape, it's recommended that you choose sunglasses with a slim frame and/or soft edges. Avoid lines that are too graphic/strongly accentuated, and go for oval or round frames. For instance, you might choose a cat's eye shape. These frames will soften your facial features and give them curves and an overall softer look.

---
Face B – oval
The oval face shape has a characteristic forehead that is wider than the chin. The hairline tends to be soft and round. The oval face shape is often said to be the most 'rewarding' shape, as almost every sunglass design suits it.
A rule of thumb is to choose a pair of sunglasses in a size that fits the size of your face (i.e., a rectangular, square or butterfly-shaped design, where the frames are as wide as the widest part of your face). This emphasises your face shape and gives you distinct and becoming features.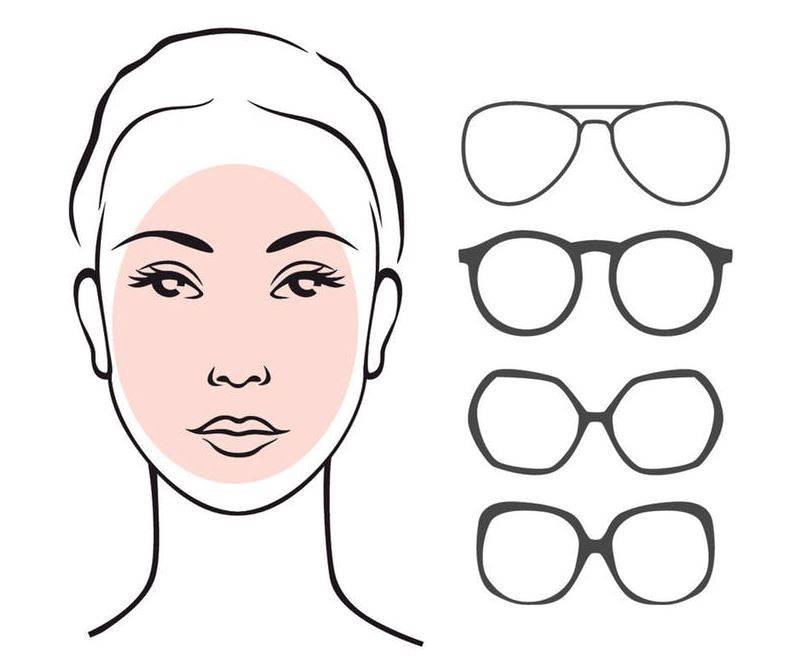 ---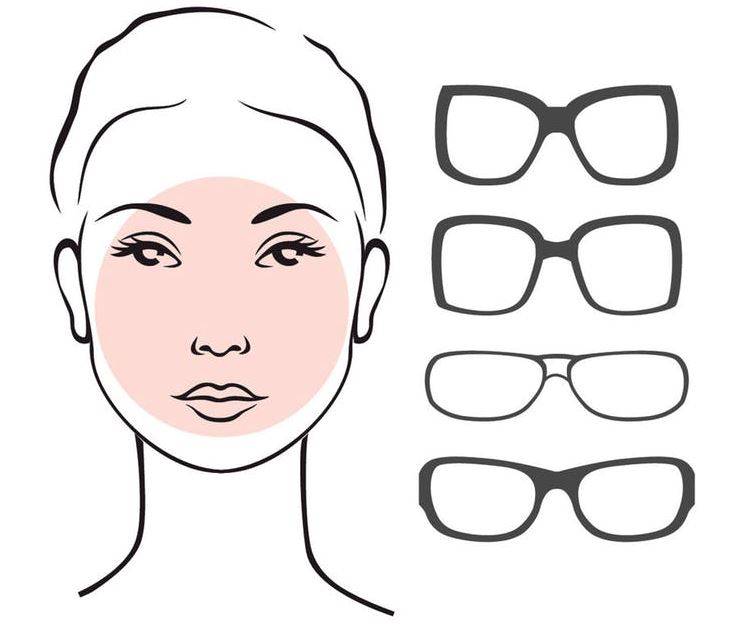 Face C – round
The round face shape has soft lines, round cheeks and a rounded chin. As a rule, your face is approximately as long as it is wide.
If you have a round face shape, the best sunglasses for you will be square or rectangular glasses with a pronounced frame. If possible, choose a frame that slants slightly downward toward your chin; if the earpieces are placed high on the sunglasses, your face will look longer and more slender. Alternatively, you can choose a pair of sunglasses with upward-turning angles. This will pull the gaze upward to make your face look longer. As you can see, there are plenty of possibilities when choosing the best sunglasses for a round face.
Avoid big, round sunglasses – they will only emphasise the round shape of your face.

---
Face D – heart-shaped
The widest part of a heart-shaped face shape is the forehead. The cheekbones are pronounced and wide, and the chin is narrow and defined. A heart-shaped face is typically not as large as other face shapes. You can benefit from the illusion of a wider jawline by choosing sunglasses with soft curves. Choosing sunglasses with downward-turning lines can soften the angles of your face, but generally most sunglass types and designs will suit you.
Seek out round, butterfly-shaped or cat's eyes sunglasses, or go for frameless or minimally framed sunglasses.
Avoid sunglasses with an overly embellished top, as these pull the attention upward instead of downward.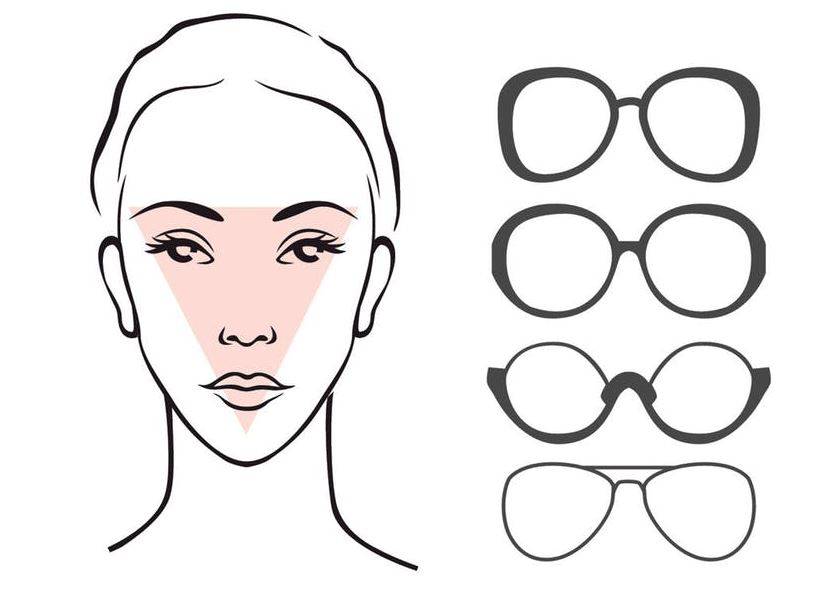 ---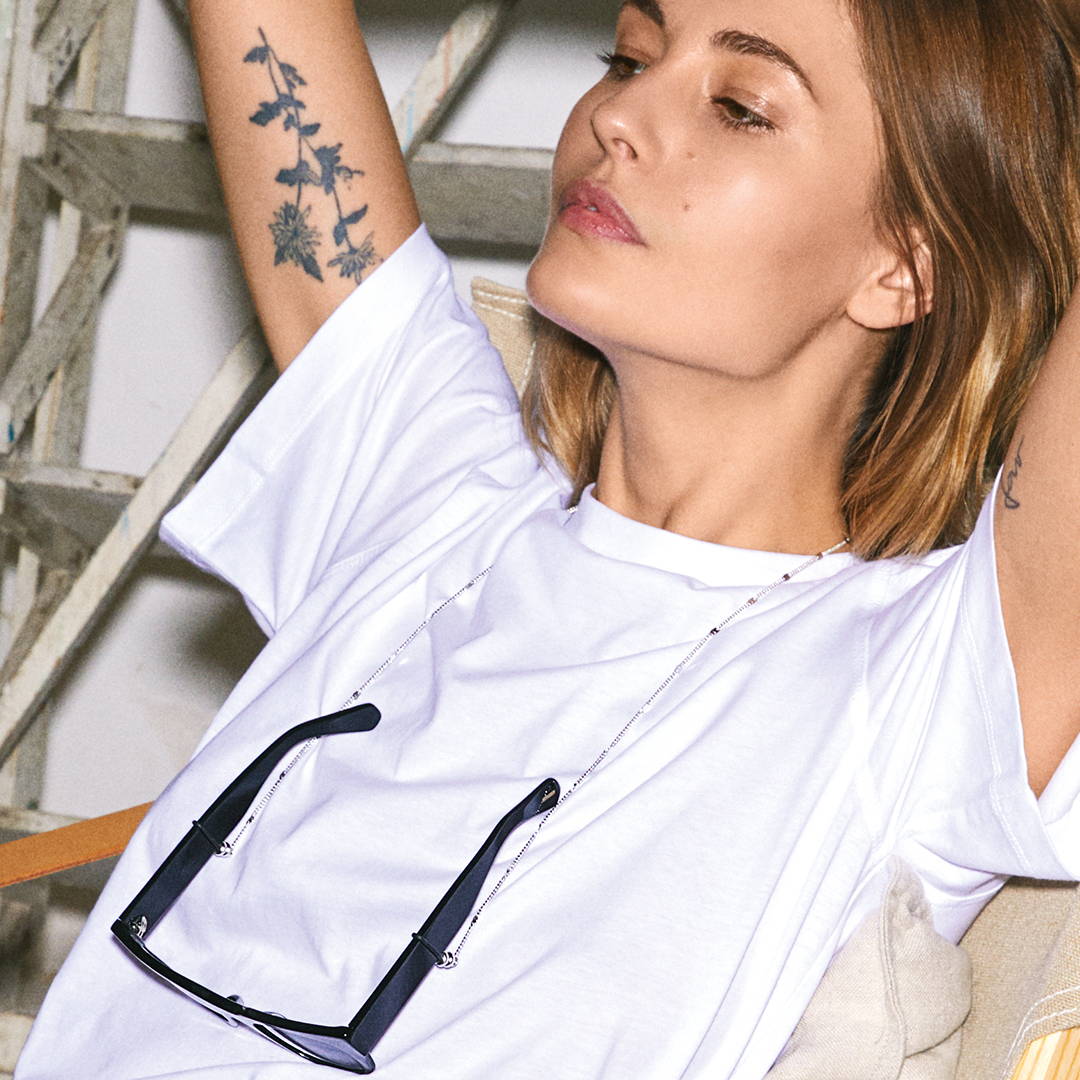 Do you want to be the first to know, when new collections arrive? Then sign up for our newsletter now and receive inspiration, jewellery guides, news, sales offers and 10% off your next purchase.
---