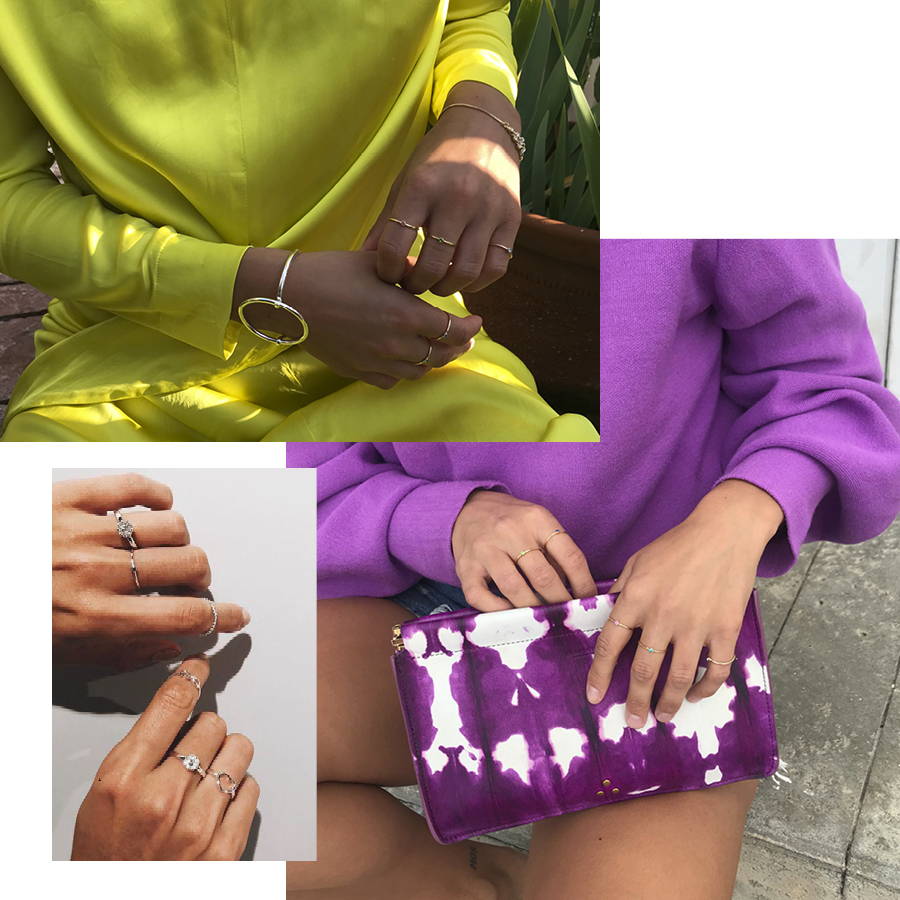 Stack rings
Have you met Lulu? Lulu is Pilgrim's collection of simple, tasteful, minimalist and elegant stackable rings you can mix and match as you, your mood and your needs see fit. You can also wear the rings one at a time, if your style is more toward the simple and understated than the conspicuous and lavish. These stackable rings come in different metals and styles, but one of the things they have in common is that their design is simple and minimalist. Also, all the rings are adjustable, fitting most fingers.
By combining your preferred Lulu styles, you can emphasise your personal look and give yourself and your outfit an individual edge. Choose from among simple and pared-down designs, or more subtle or decadent styles with a touch of colour from a small, shiny crystal. Or what about a modern and minimalist ring with sophisticated details, such as an interesting angle in the metal or a beautiful eternity symbol? Start exploring Lulu here and find your favourite ones.
Beautiful stackable rings from Pilgrim
Pilgrim's stackable rings are for you, if you're not afraid to swim against the tide. If you prefer to wear jewellery different from everyone else's and love to surprise with a personal touch, Lulu will add to your own, unique look, and you can change it whenever you please if you have a range of stackable rings to choose from. The stackable rings from Pilgrim are a beautiful supplement to your other pieces of jewellery, but they are lovely individually, too. By restricting yourself to just one Lulu ring on your finger, instead of several, you'll get a graceful, delicate look. Several rings will give you a very elegant look and, depending on the number of stackable rings with crystals you wear, your look will be both festive and glamorous.
Lulu – high-quality stackable rings with a personal touch
It has never been easier to create your own, individual look. Combine the elegant and delicate stackable rings from the Lulu collection as you please, or use them individually for a simple and feminine look.
The rings are all different, and each has its own discreet detail – a special angle in the metal, a colourful crystal or something else. The rings are hand-made and 100% nickel-free.
Use the rings to spoil yourself or someone dear to you. And, because Lulu rings are adjustable, you don't have to check up on your best friend's ring size if you want to buy her a present, as the rings fit most fingers. Finish your look with items from the newest collection. Please see the items below. Remember: Shipping is free if you spend more than EUR 40 in our online shop.
---

More style guides and inspiration? Sign up for our newsletter now and receive loads of jewellery inspiration, news, sales offers and 10% off your next purchase.
---