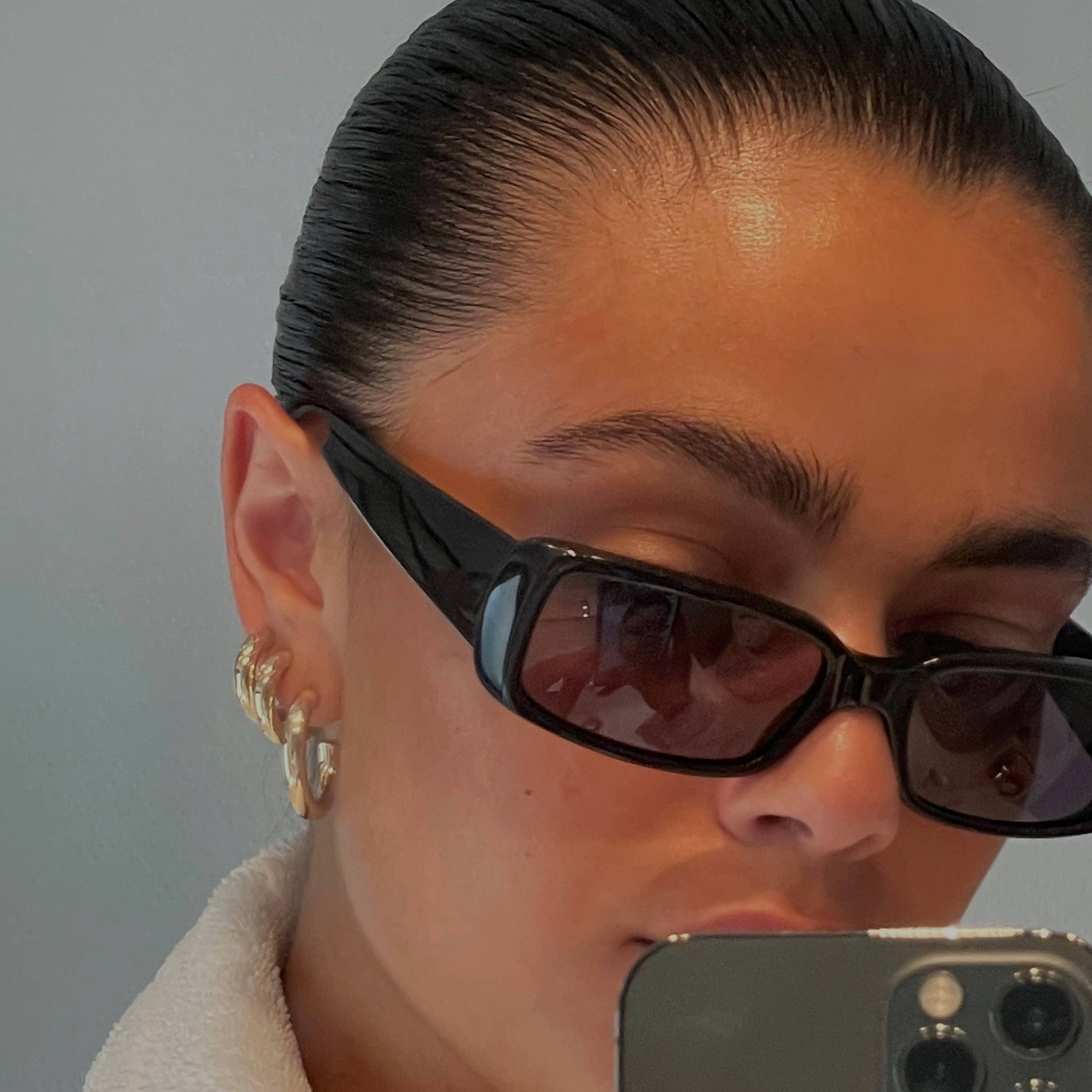 Hoops & Loops
Creoles – the earrings that go with everything
There are earrings and then there are creoles: The earrings that go with everything. With their elegant and timeless design, creoles – or hoop eaarings as they are also called – have become an eternal classic you can use at the office, on the beach, at a party and everywhere in-between. The level of detail and the material of the hoop earrings differ, but all of them have the round shape in common. Creoles or hoop earrings are available in small, medium and large sizes.
---
Hoops & loops with stones
At Pilgrim you'll find hoop earrings in lots of different designs and precious metals. If you feel like adding some extra bling to your outfit, you can adjust the level of detail on your silver or gold hoop earrings and choose hoops with stones. Choose between small and big, light or dark or for the summer outfit or the evening gown. No matter which style you choose, you can rest assured that we have hoop earrings matching your particular sense of fashion. While the smaller hoop earrings with stones emphasizes your look, the bigger hoops with stones help enhancing both your outfit and your makeup. It's all about the level of detail: Choose the jewellery you like the best, and spruce up your outfit!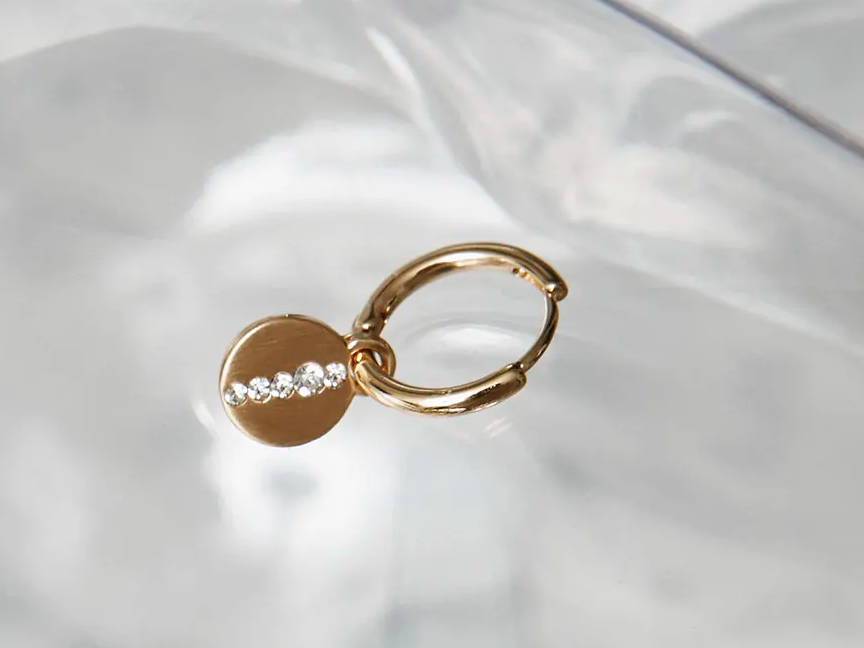 ---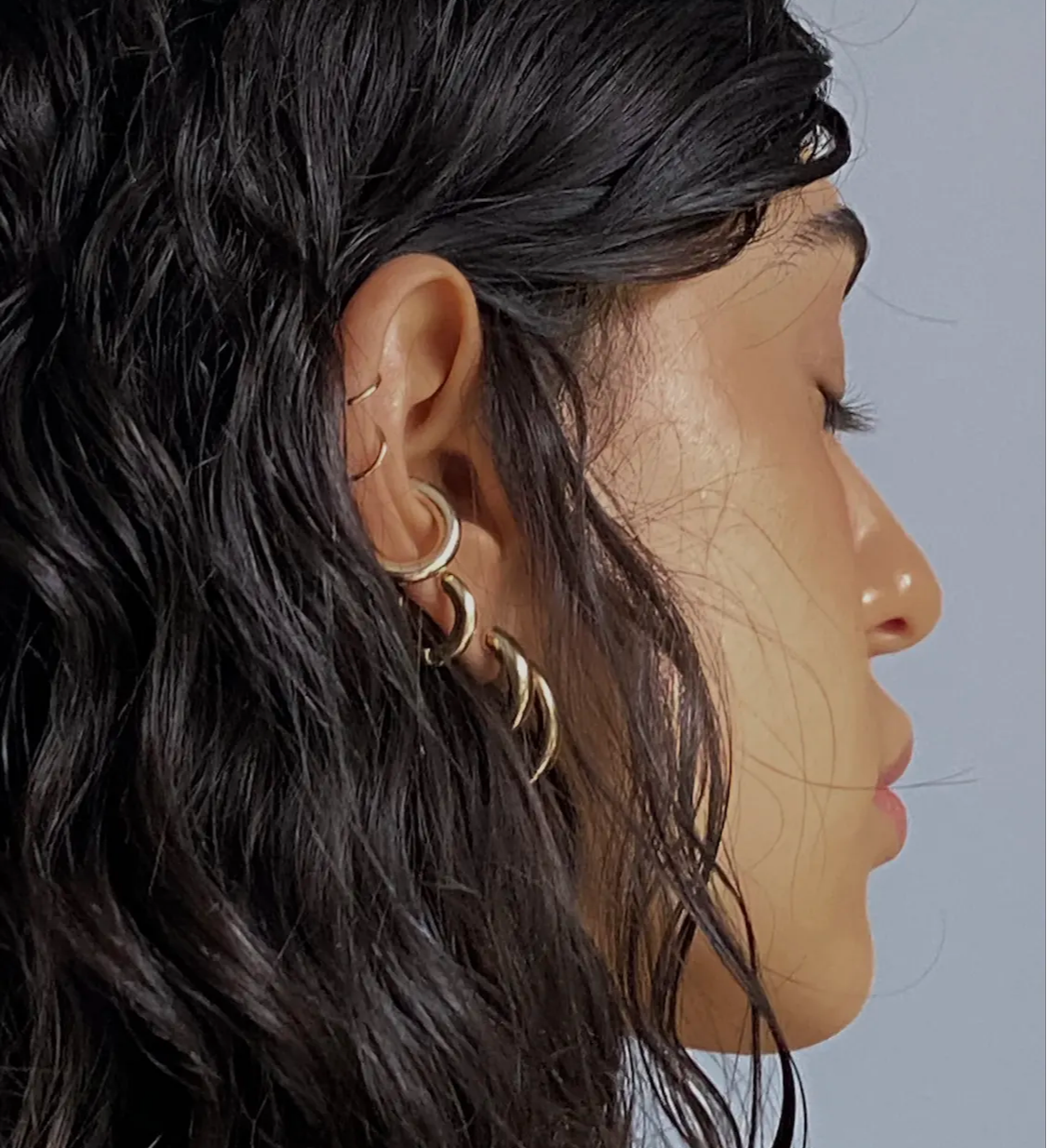 Gold hoop earrings and silver hoop earrings
No matter if you prefer silver or gold, we have hoops matching you and your style. Choose between gold hoop earrings, silver hopp earrings and hoops in rose gold and hematite colour – with or without stones. If you prefer a simple and elegant look, you'll nail it with a pair of simple, delicate hoops in gold or silver. Choose small hoops if you prefer the discreet look, while you should go for big hoops with more volume if you want to add some edginess to your appearance. If you prefer hoop earrings with a greater level of detail, go for our hoops with a more exotic look, calling antique jewellery from under distant skies to mind. Or how about our gold hoop earrings with a hammered finish and an open ring – the more modern rendition of the classic hoop earring?
---

Do you want to be the first one to know when the whole collection is available? Then sign up for our newsletter now and receive inspiration, news, sales offers and 10% off your next purchase.
---