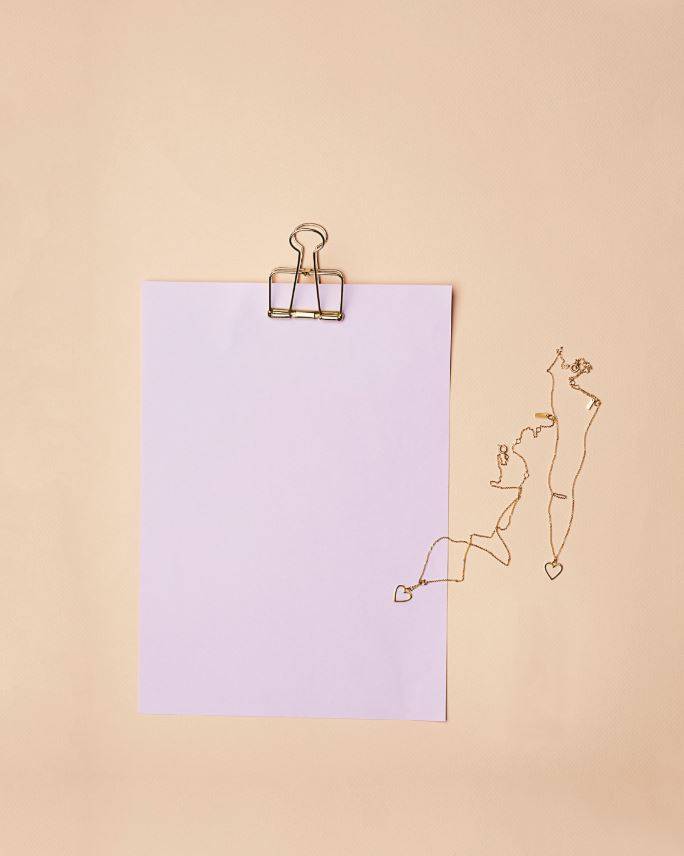 Hearts
Heart shaped jewellery in different metals
There is jewellery, and then there is heart shaped jewellery. A piece of jewellery shaped like a heart sends a strong signal to the recepient that you really care about her. A heart is the eternal and universal symbol of love, which is why a heart necklace, heart earrings, a heart ring, a heart bracelet or a heart pendant has an extra strong effect on the recepient. At Pilgrim you will find heart shaped jewellery in gold, silver and rose gold metals, making sure there is something for each and everyone, no matter your preferences.
---
When your heart is in your mouth
… Or at least close to your mouth. Usually it's not really positive to have your heart in your mouth, and we really wouldn't recommend it, but how about putting your heart close to your mouth instead – more specifically around your neck? A gold or silver heart necklace from Pilgrim gives the saying a different and very stylish meaning insted of the original one. At Pilgrim you'll find heart necklaces in different designs and precious metals with a heart pendant – with or without stones. Choose between simple and discreet necklaces, which will go perfectly with a simple outfit consisting of chinos and a shirt, and the more voluminous heart necklaces, which wither has several heart pendants/charms or multiple necklaces in one.
---
Love is in the ears
If you're looking for the perfect gift for your friend, daughter, mother, grandmother or your better half, heart earrings are a good choice. At Pilgrim you'll find several pairs to choose between – some are very simple, while others are more detailed. All pairs, however, are stylish and classic, so that you are able to use them no matter, which fashion style you prefer. Our heart earrings are either silver, gold or rose gold plated – choose the ones fitting the recipient's style the best.
---
Wear your heart on your sleeve
The icing on the cake, when you dress to go out, is your jewellery. A bracelet completes your outfit. Why not look for a classic heart bracelet – either for yourself or for your best friend or significant other? At Pilgrim you'll find several different heart bracelets matching almost everything; Simple and stylish and incredible gorgeous on a sun kissed arm. Use your heart bracelet alone, or mix 'n match different items and metals for a funky look.
---